October 22, 2022
9:00 — 5:00 p.m.
Doors open at 8:30 a.m.
Ancient Spirals Retreat
Outside Saskatoon, SK
We love the changing seasons and the gifts bestowed by each. The Fall rouses feelings of comfort, joy, and abundance — welcome antidotes to stories of scarcity that litter our lives, dimming our otherwise radiant spirits.
Now is the perfect time to appreciate and celebrate the abundance and beauty that is present in our lives each and every day.
Join us for a day of exploring seasonal practices that re-connect us with what matters most — life, the land, and each other.
You will have time and space to reflect on what has grown and bloomed for you this year, and gain insight into what it means to do enough, have enough, and be enough.
Welcome to your day of Abundance.
Join us at Ancient Spirals Retreat outside Saskatoon on Saturday, October 22, 2022 for our Fall Abundance Retreat.
Together we will explore approaches to well-being that embrace beauty and generosity, and recognize the many blessings at play in our lives right now. Take part in experiences designed to expand your perspectives related to being, having, and doing enough. Emerge more open and ready to embrace a life rooted in abundance.
This uplifting one-day fall retreat will support you in opening to new perspectives that emphasize beauty, gratitude, generosity, and feelings of 'enough.' You will have time and space to set intentions for how you will bring beauty and abundance to areas of your life that need attention and care.
Hosted in a gorgeous space on sacred land, you will experience a day that engages your body, mind and creative spirit in meaningful experiences for reflection, release, and embracing a new mindset.
What you will leave with…
An abundance mindset

A renewed sense of connection to yourself, the beauty of life, and those around you

A deeper connection to your inner wisdom, and insight into how you can foster physical, mental, emotional, and spiritual abundance

Practical take-home versions of your learning to support your continued well-being

New friends + connections
What You'll Do At this retreat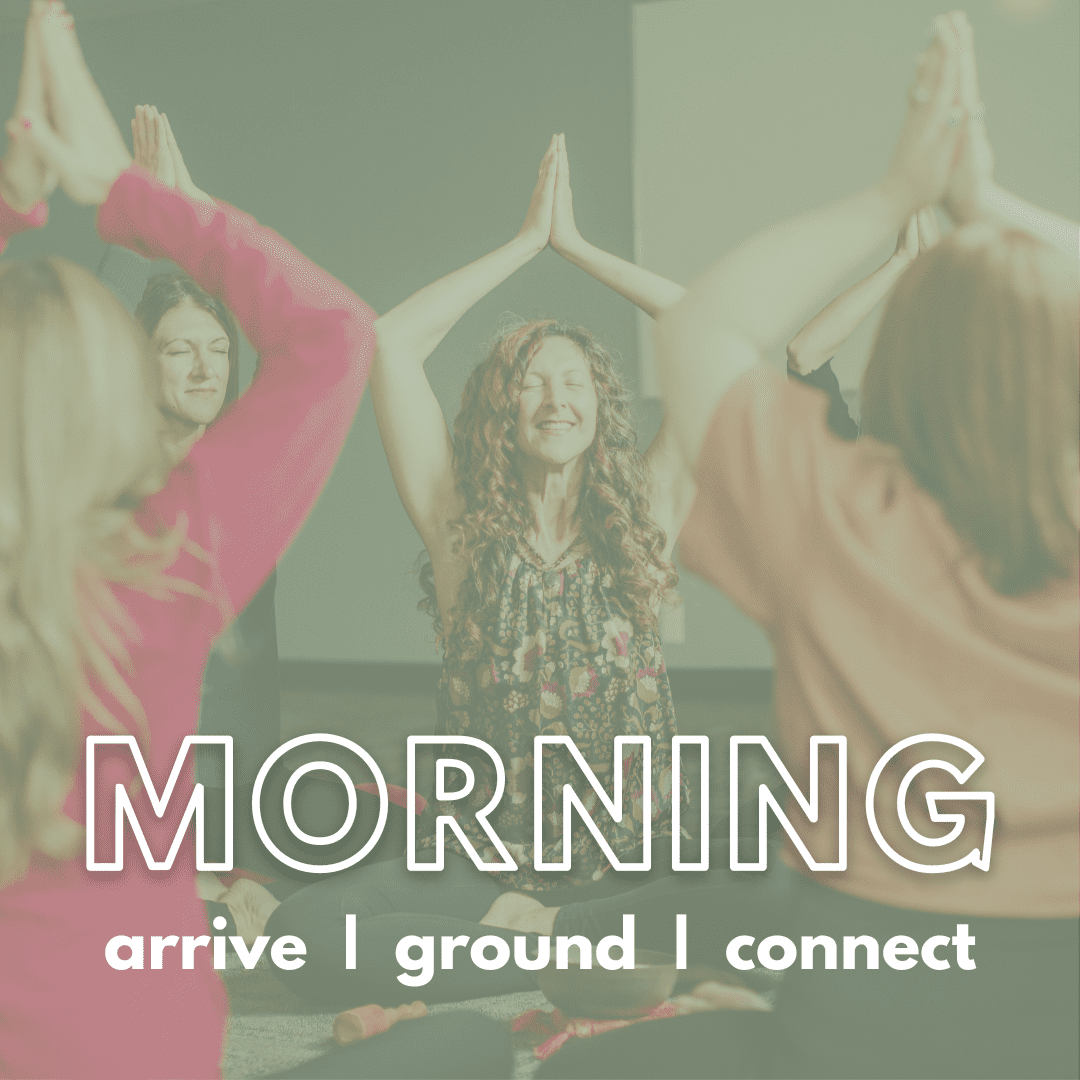 ARRIVE
Doors open at 8:30 a.m. Please arrive, get settled in, and enjoy a cup of herbal tea. Feel free to take a few moments to yourself or get to know the people you will be spending the day with.
GROUND
Your retreat begins at 9:00 a.m. with an opening circle. We will meet each other, the Cedar + Sage team, and begin our day in a good way with a welcome ceremony. Together we will set our intentions for the day, explore why we are here, and get comfortable in the space.
CONNECT
Your morning continues with embodied practices, deep witnessing, and integrative moments that support you to inhabit a space of grace, beauty, and blessing — and extend that grace into the world around you.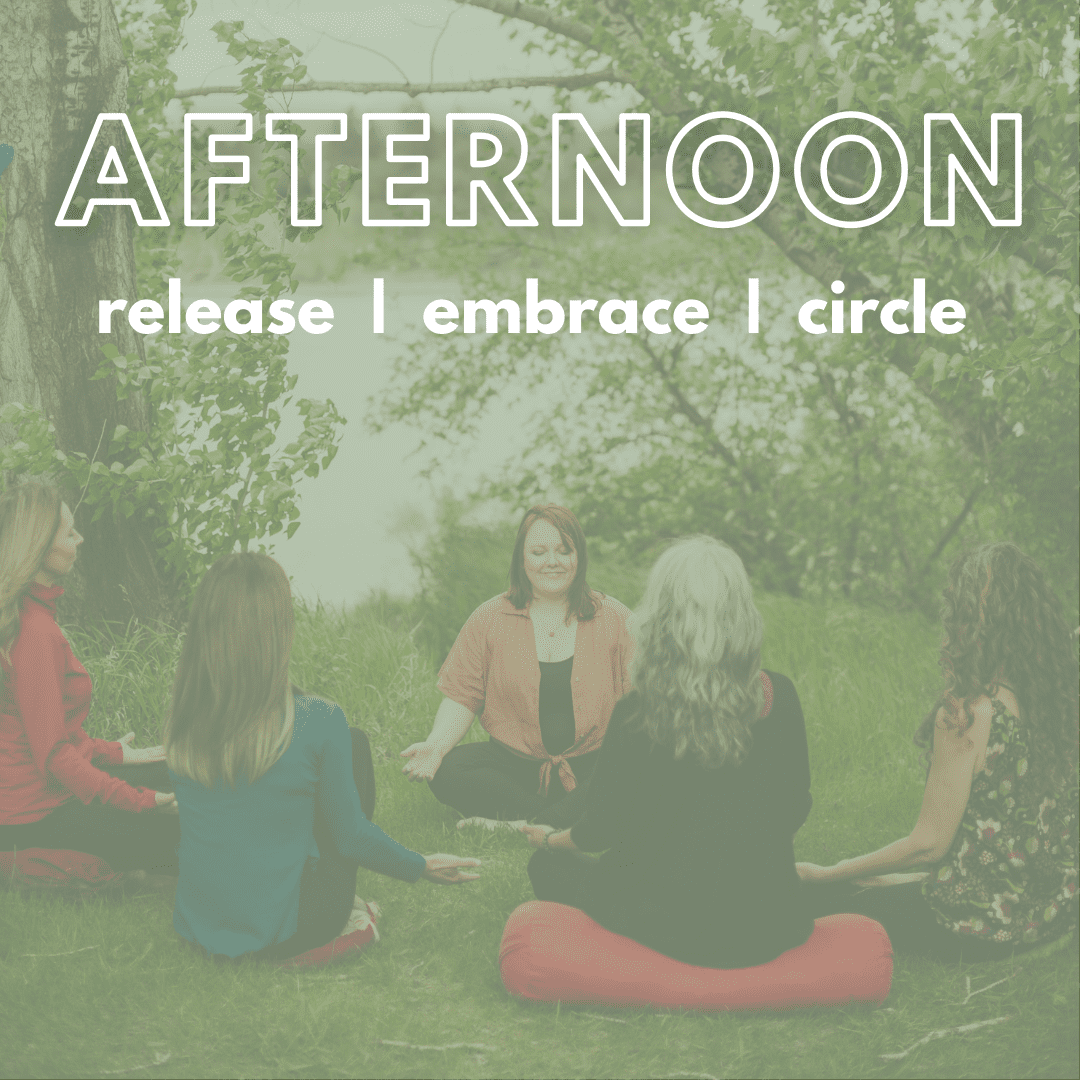 EMBRACE
After a nourishing, spacious lunch and walk on the land, you are invited to check in with your physical, mental, emotional, and spiritual well-being and access your inner wisdom. You will engage with other retreaters in conversation that explores the concepts, shadows and invitations related to being, having, and doing 'enough.' 
RELEASE
Letting go is essential to living a life of abundance — because embracing abundance means accepting impermanence. Together we will take part in creating something meaningful and beautiful…and then releasing it and our attachments to it. 
CIRCLE
To wrap up our day together, we close the loop in another circle where you're invited to reflect on the day's experience and share your intentions for abundance going forward.
Your retreat ends at 5:00 p.m. If you want more time to reflect and connect with the land, you are welcome to stay longer.
Registration for this retreat experience is $295 per person, plus GST.  Everything that you need for the day is included in this rate — all you need to bring is an open heart and an open mind.
Wear comfortable clothes that make you feel good, and that are easy to move and breathe in. Specific location of retreat will be provided to registered participants.
Seven carefully crafted wellness and well-being sessions led by skilled facilitators
Time to explore, share, write, and reflect
A nourishing lunch
Custom-blended teas from our local partner Deeply Rooted
A Cedar + Sage journal and other thoughtful extras
Notable exclusions: transportation to/from retreat
Ready to embrace abundance?